Do you dream about a wedding in a setting that is both beautiful and lavish? About a vacation that goes above and beyond in luxurious surroundings? If so, the elegant Edelsminde on South Funen is the most beautiful place to make your (luxury) dreams come true. This charming property has been fully renovated, from top to bottom, from inside out - and nothing has been left to change in the tasteful, exquisitely designed décor. This also applies to the many rooms, where you can accommodate the guests you want to share your dream with.

Flexible renting possibilities
At Edelsminde you can rent the entire property and all its premises if you want to realise your greatest and most exclusive dream. Here you will find many square metres, miscellaneous locations and overnight accommodations. At the same time, the letting of Edelsminde is so flexible that you can rent parts of the property separately for smaller events.
Please note that if you want to rent the entire Edelsminde for your event, you have to keep one step ahead and book several years in advance. When it comes to the smaller premises on the property, you can usually rent them three months before the date on which you want to use them.
Edelsminde offers the following premises and opportunities
Needless to say, the main house on Edelsminde is a special experience featuring some very unique services, when it comes to the parties, meetings, small conferences, board meetings etc. The main house offers access to both an attractive dining area and a living room which makes it an inspiring meeting place when you need a little more intimate and extremely inspiring setting.
The main house can accommodate 22 persons over night and it is also possible to rent other accommodation on Edelsminde. For example, the flats that belong to the main housing and have room for a total of 16 persons.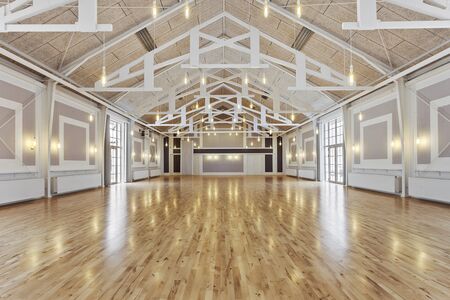 A beautiful, luxurious room, which meets even the most exclusive of dreams of a party leaving all participants with a memory for a lifetime! In the banquet hall you can welcome as many as 149 persons, all of whom should be ready for a WOW experience. For parties the banquet hall can be set with round tables and additional practical tables as needed. For example, these can be gift tables or buffet tables.
It is the scenographer of Korsbæk på Bakken who has decorated the premises. You can tell by the décor, which gives an extremely elegant look. Step into a room that provides a very personal setting for your big day.
The banquet hall also includes a professional industrial kitchen where catered food can be arranged and made ready for serving, or where professional chefs can prepare the star menu you have chosen to serve your guests on Edelsminde.
A raw and rustic stand-alone house on Edelsminde, which stands out from the rest of the premises on the property with its somewhat raw style, or, perhaps, rather complements them with a different appearance. The Annex can be used from 1st May to 1st October.
Located in an action-packed area of the beautiful South Funen
When you rent the whole or parts of Edelsminde, you and your guests get to use not only the manor facilities. Edelsminde is located in an action-packed area of the beautiful South Funen with nature, adventures and activities right on your doorstep.
Exciting single tracks for mountain bikers
The local club Skovhuggeren (The Logger) on South Funen has built one of Denmark's biggest and finest MTB facilities in Egebjerg Bakker. The trail, with marked-out tracks and path, is located close to Edelsminde on Hvidkilde Gods soil. 12 km of single tracks have already been built in forest and timber shoot overlooking the South Funen Archipelago, and when the facility is complete, there will be 7 more km of MTB trail with challenges on all levels and with fine technical elements. At the same time, it is easy to buy access and pass to the facility. Many hours of sunshine are not guaranteed but who needs sun when the mountain bike track is the right one.
Give golf guests an experience above and beyond
Svendborg Golf Club's coarse is located in Sørup, right next to Edelsminde.
It is an 18-hole golf course in the hilly landscape characteristic of South Funen. The course has some high points for the advanced golf players with low handicap and a liking for challenges and for the less experienced players who enjoy the combination of beautiful nature, good company and plenty of good golf. The highest points of the course offer fantastic views over the South Funen Archipelago, among other things with Ærø on the horizon. There are water hazards on the greens at many holes, there are challenges for both your long and your short game, and there is putting on greens which, according to the club itself, is among the fastest in Denmark.
The club also has a nice and exciting 9-hole course for a bit faster round, or for golfers who enjoy challenging play on 27 holes.